NEWS
Matthew Fox Accused of Allegedly Hitting Woman in "Chest and Stomach Area"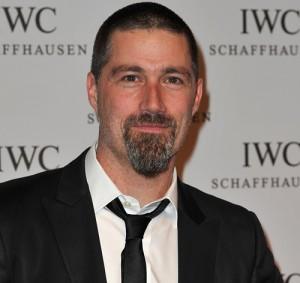 Matthew Fox has been accused of allegedly assaulting a 29-year-old woman in Cleveland, Ohio, over the weekend, according to a report released by the Cleveland police department.
Cleveland Division of Police Public Information Officer Melissa Dawson, confirmed to Radar Online that the Lost actor was identified as the man involved in the altercation.
Article continues below advertisement
"Victim states named suspect tried to board a private party bus that she was driving," the offense report, obtained by Radar Online, states. "Victim got up from the drivers seat and blocked the entrance."
The incident occurred in the early morning hours of Aug. 28, and was reported and documented at 1:31 a.m.
The victim, identified as Heather Bormann, was allegedly hit "in the chest and stomach area" according the report.
She then allegedly acted in self defense, punching Matthew in mouth and cutting his lip.
The actor was detained, but not arrested, and was later "released to a friend and conveyed to his hotel via taxi."
Alcohol was involved, according to the police report, but no further details were issued.
The victim has not yet pressed charges.