NEWS
Matthew Fox Alleged Assault Victim Files Official Complaint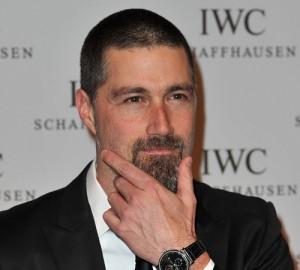 Matthew Fox may be charged with assault after the Lost actor allegedly hit a Cleveland, Ohio woman multiple times while under the influence of alcohol. The victim has decided to file an official complaint.
Heather Bormann, 29, claims that Matthew repeatedly punched her and has filed an assault complaint, leaving it up to prosecutors to decide whether they will press charges against the actor.
Article continues below advertisement
"He hit me and he should pay the consequences of assaulting a woman," Bormann, a party bus driver, told Fox 8 Cleveland after filing her statement on Tuesday. "Right now, it's considered a civil matter, and that's why he was ultimately released Sunday morning, so I would have to press charges."
In the police report, obtained by Radar Online, Bormann claims Matthew "tried to board a private party bus that she was driving," and when she tried to block the entrance, he hit her "in the chest and stomach area."
"It was all within maybe a minute from me noticing him to fists flying," she added. "It was like a minute, if that."
Bormann said that she punched Matthew back in self-defense, hurting her hand as well. Reportedly, her bruises and injuries have been documented as part of the investigation.