NEWS
Matthew Fox: No Parenting Advice for McConaughey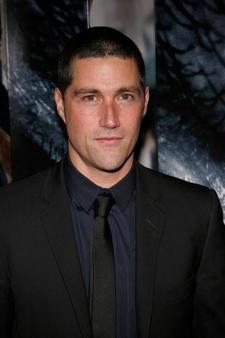 Having been a father for 10 years, one might assume Matthew Fox would have some great words of wisdom for father-to-be and his We Are Marshall co-star Matthew McConaughey, but he begs to differ.
"That's a tough one," Matthew tells OK! at the Vantage Point premiere. "Being a father is an individual experience and I wouldn't really feel qualified to give anyone advice other than just trying to do the very, very best job you possibly can."
Article continues below advertisement
Matthew and his wife Margherita Ronchi have two children together, daughter Kyle, 10 and son Byron, 7. Unlike some other celebrity clans, the family is rarely snapped together — a benefit of living in Hawaii, where the 41-year-old actor has been calling home since Lost started in 2004.
"We are raising our kids in Hawaii," he says. "For me and for my wife, it's important that we keep those two worlds as separate as possible. I do the work, I go on a movie set somewhere, and there's a short period of time where I'm sort of in the spotlight promoting the film. My kids are never really aware that that's going on in any way."
MORE ON:
Matthew McConaughey
They are aware of his role in the upcoming Speed Racer big-screen adaptation. The studio is planning on rolling out dolls as part of promotion for the film, which hits theaters May 9, and Byron is pumped about dad's Racer X figure.
"I actually have a little one that someone snuck me once because they're not out yet," he says. "I went over to the Mattel Toy Show recently and saw all the Speed Racer stuff. They gave me a little racer that they came up with for my boy. He's going to be very excited. He asks me every single day when the movie's coming out. He can't wait. He's seen the trailer of the movie. He's very excited. They both are."