NEWS
Matthew Perry Puts Third House Up for Sale in Three Months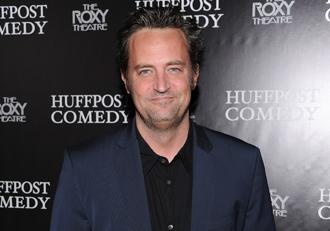 Looks like Matthew Perry is getting busy with real estate! After putting up his Malibu home for sale earlier this month and re-listing his Sunset Strip condo last month, the Friends star has listed his third southern California home in just three months!
The 4,100 square-foot house includes three bedrooms, a sleek kitchen, media room and oh yes, walls made of glass. As reported by RadarOnline, Matthew bought the house in 2008 for $4.475 and if he gets his asking price of $5.695, he'll earn more than a million bucks on the sale!
Article continues below advertisement
As for his Malibu home listed at $13.5 million, it sits on 2.32 acres of land and has four bedrooms and six bathrooms to encompass its 5,500 square feet. Known as the Pier House, the beachfront property is on the market for over twice the $6.55 million he paid to purchase it six years ago!
While the 42 year-old is busy selling properties, he's buying them, too. He recently bought a three bedroom, four bathroom home in the Hollywood Hills for $8.65 million. His crib boasts top of the line appliances, fireplaces, a media room and a monster view of L.A.
Aside from his real estate endeavors, Matthew was the co-creator, co-writer, executive producer and star in the sitcom Mr. Sunshine which had a limited run. It aired from February to March earlier this year.