NEWS
Maura Tierney Wants Abby Killed Off on ER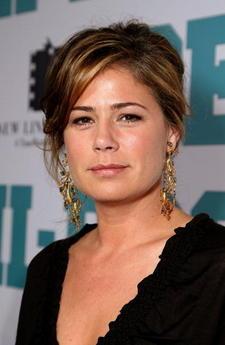 If Maura Tierney had her way, Abby Lockhart will be dead by the time ER ends next year.
"I want them to kill me," she tells AOL. "And they won't. They refused to kill Abby."
It's easy to see why.
Since Maura joined the show eight years ago, she's grown into a fan favorite and the medical drama's default female lead, working with dramatic story arcs that saw her go from nurse to doctor, deal with alcoholism and romancing Noah Wyle and Goran Visnjic.
Article continues below advertisement
But after nearly 10 years, the 43-year-old, who earned an Emmy nomination in 2001 for her work, is ready to check out of the ER for good. The show will return for a 15th and final season next year.
"I've been on the show for a long time," she says. "I had a really great time there, but ti's been almost a decade, and part of me is ready to move on, but part of me is going to be very sad about it."
Having a year to prepare for the impending finale is an advantage though.
"I think it's a great thing for the cast and the crew," the actress says. "And I think it's a great thing that producer John Wells and all the rest of the writers know that it's ending and have time to prepare for it and finish it in a way that's thoughtful."
Maura, who says to expect more drama from her relationship with Luka (Visnjic) for the remainder of the season, most likely won't jump into another series afterwards — if only because nothing would compare to her ER experience.
Article continues below advertisement
"I feel the same way I felt when NewsRadio ended, which is that I didn't want to do another sitcom right away, because I loved the show," she says. "I couldn't imagine another sitcom that would come to me that was as good or as fun as that. And I feel the same way now about ER."
That would leave her more time for films. Maura can be seen in Tina Fey's surrogate mother laugh-fest Baby Mama next week.
"I play Tina Fey's sister, who's uber-fertile. It was really fun, and with Tina, Amy Poehler, Sigourney Weaver and Holland Taylor, it was a great generational span of crazy women."