NEWS
The McCartneys' Reality Show?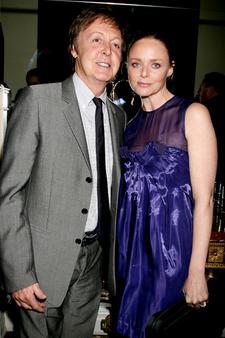 You're such a tease, Stella McCartney!
The fashion designer recently told OK! that she and her superstar dad, Sir Paul McCartney, were making a reality show á la, the Osbournes, the Kardashians, the Hogans et cetera.
But, we regret to say, we think she was just joking...
"We're actually making a reality TV show, me and my dad," she laughed at a party honoring her commitment to the environment.
"We're filming it tonight, she added at the Natural Resources Defense Council 11th Annual Forces For Nature benefit, before telling a slightly bemused reporter, "You're in it.
Article continues below advertisement
"I've got the camera built into my ear, so I've got this great angle of your shoes and its going to be a big part of the trailer."
It sounds like a hit to us? So any networks want to make Stella's gag a reality?
By Oliver Coleman and Jacob Hentoff