NEWS
The Mean Girls and Taylor Swift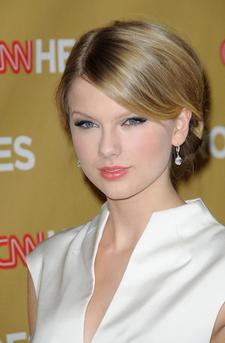 Who would ever want to be mean to sweet country singer Taylor Swift? Well, apparently even big stars have had their brush-ins with "frenemies" straight out of Mean Girls.
"I had a group of friends when I was about 12. Then they all just decided they didn't wanna hang out with me anymore," she tells Katie Couric during CBS's All-Access Grammy Special, airing Feb. 4.
It got even worse for Taylor: "I would go and sit down at the lunch table with my friends. And they would get up and move their trays to another table. Had they kept me in their group, and I had been the most popular girl in middle school, I would never have been inspired to write one song."
Article continues below advertisement
Good thing they were so dreadful to her then, because now the 19-year-old is enjoying a huge wave of success, including her newest hit record, Fearless. Bet some of those girls wouldn't mind eating lunch with her now!
Watch a clip below:
<embed src='https://www.cbs.com/thunder/swf30can10cbsnews/rcpHolderCbs-3-4x3.swf' FlashVars='link=http%3A%2F%2Fwww%2Ecbsnews%2Ecom%2Fvideo%2Fwatch%2F%3Fid%3D4763359n&partner=news&vert=News&autoPlayVid=false&releaseURL=http://release.theplatform.com/content.select?pid=HZAsRROPDYuElNT5tBUF3ZqvRyPBt2ge&name=cbsPlayer&allowScriptAccess=always&wmode=transparent&embedded=y&scale=noscale&rv=n&salign=tl' allowFullScreen='true' width='425' height='324' type='application/x-shockwave-flash' pluginspage='http://www.macromedia.com/go/getflashplayer'></embed><br/><a href='https://www.cbs.com'>Watch CBS Videos Online</a>