NEWS
Meet In Treatment's newest star!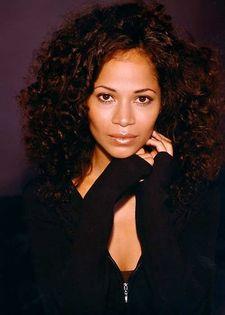 Hot off its Golden Globe nomination, In Treatment is inviting a new gal to plop on the couch!
Sherri Saum has done her share of physical acting starring on the soap One Life to Live and on the fire-house drama series Rescue Me.
But now she's got a whole new TV gig that keeps her pretty much confined to one space, literally, on the HBO psycho-babble series.
Sherri's been cast as Bess, and will debut when the show returns for its second season this spring.
Article continues below advertisement
"I am playing a mom on the brink of divorce, with a son," she told OK!'s Oliver Coleman at the premiere of the HBO documentary, Le Cirque: A Table In Heaven – airing Dec 29 – held at, where else? the famed restaurant itself.
"We have all the typical issues and some not so typical ones," Sherri continued.
Sherri knows that when it comes to pulling off this drama, the action in all in the expression.
"You're acting with your face, your eyes," Sherri explained.
"You're always sitting on the couch with your psychiatrist, dealing with the issues and there's no car chases or conclusions."
That may be the hardest one to grasp of all!