NEWS
Mel B: "I Have Perfect Underwear"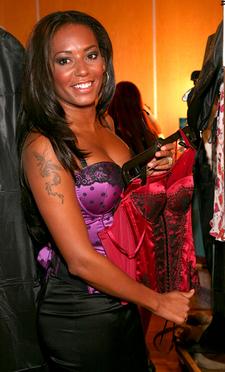 Come on, you can admit it. No matter how fabulous your wardrobe, everybody has that pair of greying, elastic-less underwear that they sneak out of the washer when nobody's looking.
Now, Mel B may be the boobs behind Ultimo lingerie, but surely even she as a few less-than-glam undies in her drawer like the rest of us. Right?
"I never have embarrassing knickers," the Spice Girl promised OK! at the Fashion Week show for the company's spring line in NYC.
Article continues below advertisement
"I've always been obsessed with underwear and toiletries. I've always kept that together, so I have perfect underwear," boasted the British star. "Do you want to see them?"
We'll take your word for it, Miss B.