NEWS
Mel Gibson Crashes Maserati in Malibu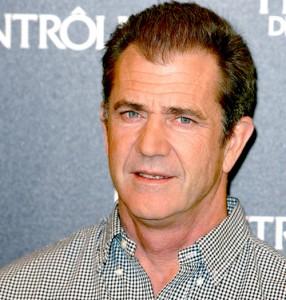 The drama keeps mounting for Mel Gibson. The actor lost control of his car Sunday night, crashing into a hillside in Malibu, TMZ reports.
At 8:35 PM in Malibu, Mel lost control of his 2008 Maserati and ended up striking the rocky hillside on Malibu Canyon Road, according to TMZ.
Mel's Maserati — which he reportedly had been driving around all over town in — was towed from the accident scene.
Article continues below advertisement
OK! NEWS: MEL'S ALLEGED EMAIL TO OKSANA: "HOW'S YOUR TOOTH"
"For unknown reasons, Mr. Gibson steered his car to the right and struck the rock hillside," the report from the California Highway Patrol, obtained by TMZ, states. "He stopped his car at the scene and was contacted by officers from the West Valley CHP Area."
CHP Public Information Officer Leland Tang told TMZ that Mel was baffled by how the accident occurred.
"Gibson told officers in the field he did not know how the car drifted out of the lane and into the hillside," Tang said.
Mel denied being on a cell phone, but would not confirm whether or not he may have fallen asleep behind the wheel.
According to Tang, Mel just repeated several times, "I don't know how the car left the roadway."
"It was totally an unintentional act," Tang said and no citation was issued and no charges will be filed.
Mel was not injured.
"Mr. Gibson supplied all the pertinent information to the officers at the scene, gave a statement, and received a ride home from a friend," the CHP report added.