NEWS
Mel Gibson: "I Feel Sorry for Tiger Woods"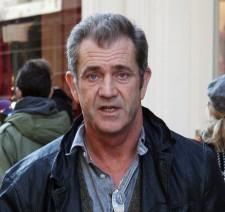 Mel Gibson is no stranger to seeing his private life dragged into the public sphere, perhaps that's why he's horrified at the attention being paid to philandering golfer Tiger Woods.
"I feel sorry for Tiger Woods," he tells the UK's Daily Mail. 'Why are we talking about this when we're sending 30,000 more troops to Afghanistan?
"You've got this history-changing event going on and we're talking about Tiger's private life and golf injuries. He's being used as a diversion and it just drives me crazy. You come out savaged. I just think, 'Who cares?"
Article continues below advertisement
Mel, 54, admits he is no stranger to marital strife after ending his 29-year marriage to former dental nurse Robyn last spring. "When all's said and done I did a pretty good hatchet job on my marriage. I'm to blame, if you're inclined judge," he says.
The actor — whose new movie Edge of Darkness is out on Jan. 29 — is currently in a relationship with Russian singer Oksana Grigorieva, the mother of his baby daughter Lucia.
The Australian-native is honest about another issue in his life: his battle with the bottle."It's been three and a half years now without alcohol. It's cool.
"But I put some time together before that — one time it was eight years, one time it was five years. I have to be vigilant about these things or it will creep back in."
Meanwhile, Mel has a new fight on his hands, this time with 300 disgruntled Mexican prisoners at the Ignacio Allende facility in Veracruz who've been evacuated from their jail cells while the director films at the jail.
The father-of-eight is believed to be filming an action movie called How I Spent My Summer Vacation, for which he has written the screenplay, at the prison.