NEWS
Mel Gibson Making Box Office Comeback in 'Hangover 2'?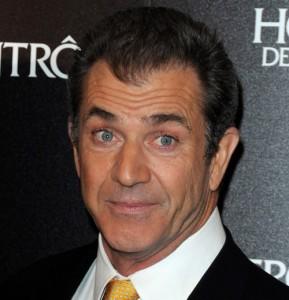 Mel Gibson has been the center of a media firestorm, documenting the downward spiral of his relationship with ex-girlfriend Oksana Grigorieva. So how will he ever recover from his disastrous image in the public eye? With a cameo performance in the comedy Hangover 2, perhaps?
According to Page Six, via PopEater, Mel is gearing up to play a tattoo artist in the highly-anticipated sequel to the legendary comedy starring Bradley Cooper, Ed Helms and Zach Galifianakis, The Hangover.
Article continues below advertisement
"It's a done deal," a source told Page Six. "Filming is taking place on the Warner Bros. lot, where a Bangkok set has been built and Mel is expected to film his role in two weeks. Then the production moves to Thailand at the end of October."
For the sequel, the boys end up on a series of disastrous adventured in Thailand.
Seems like officials involved in The Hangover franchise like to feature controversial stars in cameo roles — Mike Tyson was famously in the first film.
Neither Mel's camp or Warner Brothers have confirmed these reports.