NEWS
Mel Gibson Speaks Out on Leaked Tapes: "Doesn't Represent What I Truly Believe"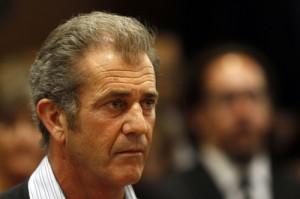 For the first time since they were leaked, Mel Gibson is now speaking out on the tapes of his rant against Oksana Grigorieva, his ex-girlfriend and mother of his daughter.
OK! NEWS: SEE MEL GIBSON'S NEW MUGSHOT
In the tapes, Mel was heard making racist and sexist remarks against Oksana and since then his career has been more or less on hold.
Now, the actor has sat down with Deadline Hollywood to break his silence about the tapes.
Article continues below advertisement
"I've never treated anyone badly or in a discriminatory way based on their gender, race, religion or sexuality — period. I don't blame some people for thinking that though, from the garbage they heard on those leaked tapes, which have been edited," Mel explained. "You have to put it all in the proper context of being in an irrationally, heated discussion at the height of a breakdown, trying to get out of a really unhealthy relationship."
"It's one terribly, awful moment in time, said to one person in the span of one day, and doesn't represent what I truly believe or how I've treated people my entire life."
Mel said he never thought his conversation would be released to the public.
"Who anticipates being recorded? Who anticipates that?" he asked. "Who could anticipate such a personal betrayal?"
OK! NEWS: JODIE FOSTER SAYS SHE'LL "LOVE" MEL GIBSON "THE REST OF MY LIFE"
Article continues below advertisement
And Mel said he doesn't care if audiences hold the tapes against him.
"I don't care if I don't act anymore," Mel said.
When asked if that was really true, he replied, "It really is true."
As for the legal situation between Mel and Oksana after the tapes were leaked, Mel said he "can't really talk" about that.
"It's all kind of… There are a lot of things pending, custody and all kinds of things that I can't even go into," he explained. "Put it this way, for the sake of my daughter and the rest of my children, I really can't talk about this. There are all sorts of legal things pending."
How does he feel about things now?
"The main thing is that it was terribly humiliating and painful for my family, all my kids."