NEWS
Mel Gibson's Latest Flick "The Beaver" Gets Release Date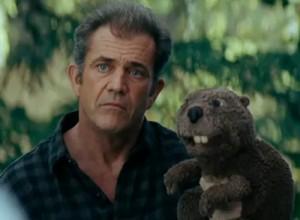 Mel Gibson's possible "comeback" movie — The Beaver — has been given a release date, after the actor's personal life forced Summit Entertainment into a holding pattern with the Jodie Foster-directed flick.
The film, about a man at the end of his rope (sound fitting?) who resorts to befriending a beaver hand puppet to cope with his life, is set for limited opening on March 23, 2011, with an expanded release on April 8, E! News reports.
Article continues below advertisement
Jodie also co-stars with Mel in the film which has been in a state of limbo since Mel's personal life imploded.
A rep for Mel told E! that it is "too early" to know what promotional interviews Mel will be doing if any.
Jodie gave an interview to MORE magazine in September, saying she is there for Mel if he needs her.
"When you love a friend, you don't abandon them when they are struggling."
"Of course, Mel is an undeniably gifted actor and director, and The Beaver is one of his most powerful and moving performances," she added. "But more importantly, he is and has been a true and loyal friend. I hope I can help him get through this dark moment."
In case you missed it, catch the trailer below!