NEWS
Mel Gibson's Wife Files for Divorce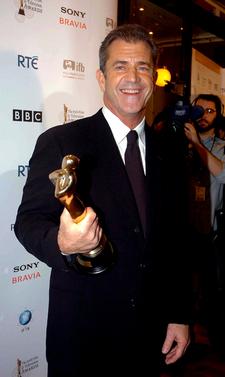 UPDATE 5:30 p.m.: TMZ reports that Mel Gibson has filed a response after his wife of 28 years, Robyn Gibson, filed for divorce from him this morning.
Mel's papers give an exact date for their separation, citing August 26, 2006 as the official day, which is less than a month after his DUI arrest.
-----------
Mel Gibson shocked the world in 2006 when he was arrested for a DUI in Malibu and launched into a sexist, anti-Semitic rant while being taken into custody. And now, three years later, wife Robyn Gibson has filed for divorce from her Oscar-winning husband of 28 years!
Article continues below advertisement
According to documents posted by TMZ.com, Robyn filed the petition for divorce on April 10, citing "irreconcilable differences." Ironically for devout Catholic Mel, April 10 was Good Friday, the day at the center of his controversial film The Passion of the Christ.
In a statement released to OK!, Mel confirms the split. "Throughout our marriage and separation we have always strived to maintain the privacy and integrity of our family and will continue to do so."
The Gibsons, who married in June 1980, were prodigious parents, giving birth to seven children during the course of the marriage. But only one of the Gibson kids, 9-year-old Tom, stands to be at the center of any future custody feud.
TMZ reports that the couple did not have a prenuptial agreement, so under California law all property and assets will be split evenly, meaning Robyn could end up with as much as a $400-$500 million payday at the end of this.
Robyn is being repped in the divorce by Hollywood's Queen of A-List Splits, Laura Wasser, who most recently found herself involved in the Britney Spears/Kevin Federline custody battle.
Speaking of Britney, it was Mel who reached out to help her in early 2008 when her life went into a tailspin. The pop star even joined the Gibsons on vacation.
Now it's Brit's turn to help Mel out — maybe she can offer him a spot as a dancer on her Circus tour?