NEWS
Melanie Griffith's Skin Cancer Scare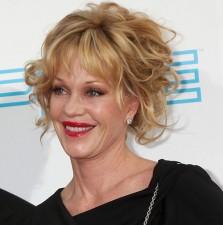 Photos of Melanie Griffith sporting a black eye surfaced earlier this week and the explanation behind the black eye is even uglier than it looked. Turns out Melanie had skin cancer and had to have it surgically removed from her face, TMZ reports.
The actress claims the bruise appeared after having a surgical procedure done to remove the early stages of skin cancer from her face.
The good news is that Melanie's rep that the procedure was done in time to prevent any further complications.
Article continues below advertisement
Glad the mystery of the black eye has a happy ending!