NEWS
Melissa Etheridge Talks Prop 8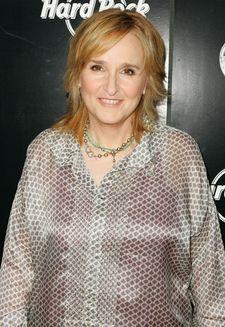 Following California's controversial passing of Proposition 8 to ban gay marriage, voters—including many celebrities—are speaking out against the measure.
In an interview with Momlogic.com, Grammy-winning singer Melissa Etheridge said that while she was disappointed in the voting results, she has no plans to leave California.
"Today the gay citizenry of this state will pick themselves up and dust themselves off and do what we have been doing for years. We will get back into it. We love this state, we love this country and we are not going to leave it," Etheridge said. "Even though we could be married in Massachussetts or Conneticut, Holland, Spain and a handful of other countries, this is our home. This is where we work and play and raise our families. We will not rest until we have the full right of any other citizen. It is that simple, no fearful vote will ever stop us. That is not the American way."
Article continues below advertisement
Meanwhile, Ellen DeGeneres--who released an ad during the campaign asking voters to say no to Prop 8-- has also spoken up.
In a statement, the talk show host had this to say:
"Watching the returns on election night was an amazing experience. Barack Obama is our new president. Change is here. I, like millions of Americans, felt like we had taken a giant step towards equality. We were watching history. This morning, when it was clear that Proposition 8 had passed in California, I can't explain the feeling I had. I was saddened beyond belief. Here we just had a giant step towards equality and then on the very next day, we took a giant step away."
MORE ON:
Melissa Etheridge
Ellen continues, "I believe one day a ban on gay marriage will sound totally ridiculous. In the meantime, I will continue to speak out for equality for all of us."