NEWS
Melissa Etheridge Wants to Get Married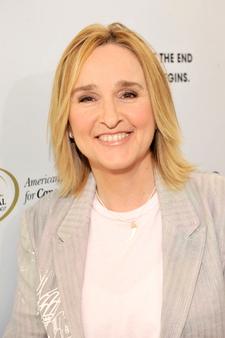 In the latest example of a celebrity couple to take advantage of the legalization of gay marriage in California, Melissa Etheridge says she and girlfriend Tammy Lynn Michaels will tie the knot eventually.
"Yes, we have four children and we're trying to find the right time," she tells Extra after being asked if the couple will get married.
Melissa is also a breast cancer survivor, and recently supported the cause by performing at Universal City's Hard Rock Cafe to launch Pinktober, a month long breast cancer awareness program.
Article continues below advertisement
Click here to check out OK!'s gallery celebrating breast cancer survivors.
When the singer found out about her diagnosis four years ago, she and girlfriend Tammy Lynn broke the news to their children together.
"They were there when I discussed the lump with Tammy…and we said, 'Mama has a lump in her breast and this lump could be many things, but we need to check and see what it is because if it is a cold, it might spread to her whole body and be really bad for it.' "