NEWS
Melissa George Has "Many Baby Plans"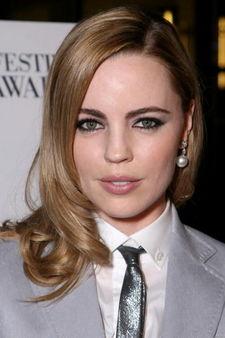 30 Days of Night star Melissa George just celebrated her
seven-year wedding anniversary with her husband, Claudio Dabed, so what's next
on her plate?
Babies. Lots and lots of them.
"We have many baby plans," Melissa tells OK! at the Rodo
Shoes "Every Girl's Dream" event Wednesday night. "I'd love to have a baby tomorrow."
That's scientifically impossible, so the actress is aiming
for a more realistic date range.
Article continues below advertisement
"I'd love to have a baby in a year," she says. "My husband
tells me that I should start with one and see if I like it!"
Melissa, 31, does have some parenting experience under her
belt — she's already stepmother to Claudio's daughter, Martina, 12, from a previous
relationship.