NEWS
Melissa Joan Hart Wants to Expand Her Family: Considering Adoption!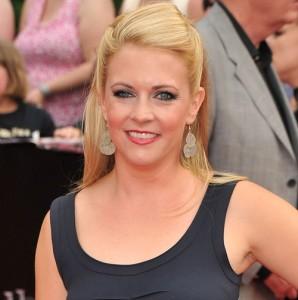 It's one big happy family for Melissa and Joey star Melissa Joan Hart and husband Mark Wilkerson, but their household might be getting bigger. Melissa reveals to OK! that she's pushing for one more biological child, and is even considering adopting a baby into her brood.
But don't expect any adoption papers to be finalized anytime soon.
"I don't know how that's going to happen or exactly where it's going to fall in but I think that maybe when ours are a little bit bigger and I can't have kids anymore maybe then that will be the right time for it," Melissa told OK! at the Nintendo store in NYC during her Summer Party celebrating Mariokart Wii.
Article continues below advertisement
OK! GALLERY: HARRY POTTER AND THE DEATHLY HALLOWS PART 2 HITS THE BIG APPLE
The couple already has two young sons, Mason, 5, and Brady, 3, but coming from a big family, Melissa reassures us that her family will continue to grow.
"My mom had seven children. There's eight in my family in total… I just figure I'm like her and I'm going to want lots of kids and so I figure when I'm done having children then I'll want to have more so I'll love to adopt. I would love to keep going and growing with my family."
MORE ON:
Melissa Joan Hart
OK! NEWS: CELEBRITIES TWEET IN HONOR OF MOTHER'S DAY
While Melissa is interested in introducing new members into her family, she's not so keen on introducing any of her kids into her acting footsteps. That's because just like dad, she feels that music is their calling.
"I think they'll be musical. They just both have an ear for it. They love music and they remember it like that and they can pick out instruments and I can't hear that stuff but they can just like their dad," she said. "So I think I'd like to push them in that direction and to play music more so than acting."