NEWS
Melissa Joan Hart's Favorite Cleanse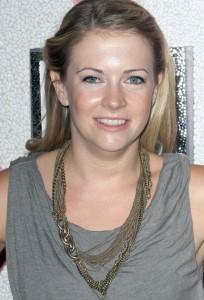 When Melissa Joan Hart wants to rev up her metabolism, she  follows the Cabbage Soup Diet.
"I like it because I get to eat a lot," the Melissa and Joey star, 34, tells me. "You get to eat this soup anytime, and it's full of good things -- chicken, cabbage, carrots and celery. You can have that anytime, but then the first day you eat fruit with it, the second day you eat vegetables with it, the third day you eat fruit and vegetables, the fourth day you eat a potato."
Article continues below advertisement
Another reason the Cabbage Soup Diet works?
"There's a list of foods you can eat and foods you can't eat, which I love because it gives you options as opposed to 'you can't eat anything except lemon water.' I can't deal with that."
While four-five days is her limit, she finds that planning ahead helps her stick to her regimen.
"I have to carve out those days in my schedule and know that this is when I'm going to do it, and try not to indulge too much before I start a fast so that I'm not gaining weight before I actually start … it's not Mardi Gras, I'm not stuffing my face before I'm giving up and sacrificing things. But I try to stay at the gym and give myself a scheduled time, and make sure I'm successful at it."
How does the Cabbage Soup Diet change her body?
"I don't think I ever lose a ton of weight from it. It's more that I get my body moving, it gets my metabolism going and I also am able to control my portions better when I'm done with the fast."
For Melissa's What I Ate Today interview, pick up the OK! on newsstands now. The cover line is "Snooki: My Battle With Anorexia."