NEWS
Melrose Place Character Resurrected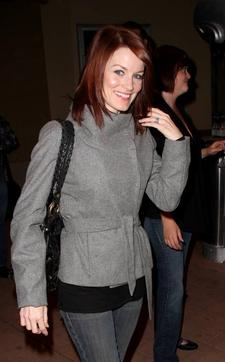 It seems anything is possible in TV land—even raising dead characters from their fictional graves and giving them a new life on a new show. Laura Leighton is set to reprise her role as Sydney Andrews on the CW's revival of Melrose Place, The Hollywood Reporter says.
Sydney schemed and plotted her way to a shocking car accident on the 5th season of the original show in 1997, when she was run over by a car on her wedding day and presumed dead.
Article continues below advertisement
While the hows and whys of her return are being kept secret, sources told the site she'll play the landlord to the new tenants.