NEWS
Mel's Mystery Beach Blonde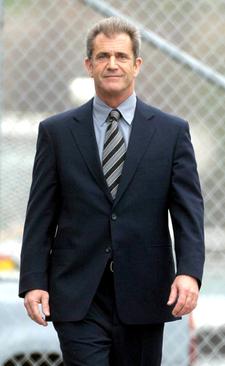 Is Mel Gibson moving on from his marriage already? Just days after his wife of 28 years, Robyn Gibson, filed for divorce, the Braveheart star was spotted on the beach at his Costa Rican ranch with a mystery blonde, Extra reports.
Mel came by helicopter on Monday, looking relaxed in a half-buttoned collared shirt and holding Crocs in his hand.
A witness tells Extra, "Mel was laughing and joking. He did not look at all worried or concerned. You would never have guessed he is going through what could be a very expensive divorce."
Article continues below advertisement
While Mel and the blonde pal had fun, laughing and joking on the sand, Mel seemed to pause for some deep thoughts at one point.
And he's got a lot to think about – the "irreconcilable differences" cited in Robyn's divorce filing and Mel's response could see half of his $900 million going to his ex-wife. Yikes.