NEWS
Meredith Vieira on Kathie Lee: "She's Kooky"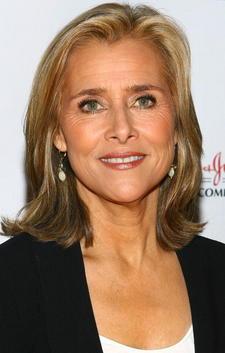 Monday marked the first day back on morning show duty for Today show newbie Kathie Lee Gifford, and so far Regis Philbin's former partner has already impressed her colleagues.
"I think it's great she's joined," Meredith Vieira tells MomLogic. "She's a really nice person."
Peeping over the shoulders of Matt Lauer, Kathie Lee her return to television as co-anchor of the fourth hour of programming on the Peacock's wake-me-up show, proclaiming, "I'm eight years older, 10 pounds heavier and half-an-inch shorter — just in time for HD television."
Article continues below advertisement
That sense of humor and boundless enthusiasm make Kathie Lee a perfect fit into the Today show family, Meredith believes.
"She's full of spitfire and she cares deeply about people and issues and she's kooky," she says.