NEWS
Meredith Vieira Returns to The View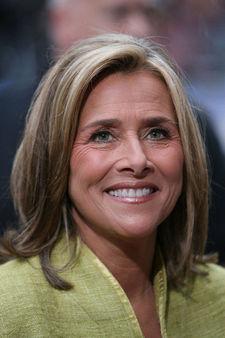 will get to enjoy The View again.
The View veteran will make an appearance on the estrogen-laced chatfest on Oct. 8, her first since she defected in June 2006 to replace on The Today Show. Meredith won't wear her old moderator hat though – she's going on as a guest to discuss her mornings on Today and to promote the upcoming Who Wants to Be a Millionaire DVD. The 53-year-old hosts the syndicated game show.
Article continues below advertisement
Meredith had served as View moderator for nine years, from the show's inception in 1997 until last year. Thursday, Sept. 13, marks her one-year anniversary co-hosting Today. Memorably less stable was her View replacement – left after eight months and has since taken over the reigns.