NEWS
Messenger App Viber Launches New Public Chats For Listening In On Celebrities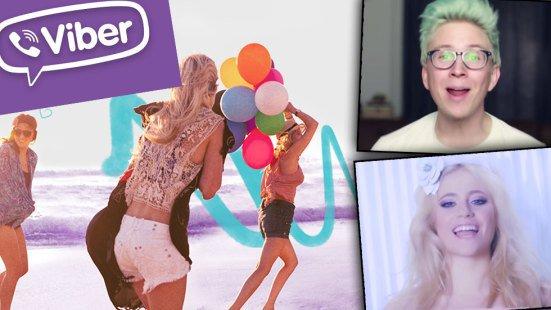 Get the "fly-on-the-wall" experience with celebrities you love — and love to hate — starting today!
Viber, the leading mobile communications app offering HD-quality calls and free messaging, just announced a new public chats feature that will allow celebrities, public figures and other organizations to share group discussions with their fans and followers.
It's a whole new ball game of social experience and interaction as public chats not only tap into live conversations as they happen, they allow anyone on Viber to follow as many of these chats as they like. These exclusive conversations are multimedia friendly, including text, photos, audio, video, stickers, links and more. Users can share content with their friends and invite others to join in on the fun.
Article continues below advertisement
A broad range of big-time celebrities have already jumped on the bandwagon, including YouTube sensation Tyler Oakley, singer-songwriter Pixie Lott and many more.
The most popular chats will be featured on the home screen of the public chats section of Viber. Users can easily search to find out who is chatting, or they can access a daily chat through its' customized URL.
The power is in your hands — so what are you waiting for? Get the latest on celeb conversations, all on your mobile device.