NEWS
Michael Bay Offers "$25,000 Reward to Anyone Who Can Find" Racist Robots in 'Transformers 3'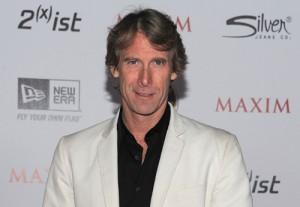 Michael Bay was criticized for creating the robot twins Skids and Mudflap in his Transformers: Revenge of the Fallen film, which were considered to be African-American stereotypes. Since then, Michael has promised the robots won't be featured in Transformers 3, and he's keeping that promise despite what the rumors say!
OK! VIDEO: WATCH TRANSFORMERS: DARK OF THE MOON SUPER BOWL COMMERCIAL
Reports have been circulating that the racist creations, the twin autobots, have been seen on set and in the movie trailer for Transformers: Dark of the Moon. Not only that, but an advance review claims Skids and Mudflap also made the final cut of the film!
Article continues below advertisement
But Michael has promised they wouldn't be in the film and is willing to make a bet on it.
OK! GALLERY: TRANSFORMERS 3 ON LOCATION WITH ACTION DOUBLES
"I am offering a $25,000 REWARD to anyone who can find them performing in Transformers 3 on July 1, when the movie opens," Michael wrote on his message board over the weekend. "The Twins are not in the movie. You will not find them anywhere. Trailer houses sometimes use shots that are not in the movie! End of story I'm done wasting my time on this!"
Anyone dare to challenge Michael Bay?