NEWS
Michael Jackson Autopsy Started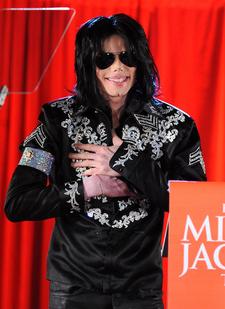 The Los Angeles County coroner has started the autopsy on Michael Jackson, TMZ reports. The doctor performing the autopsy, Dr. Lakshmanan Sathyavagiswaran, was a star witness in the O.J. Simpson case.
Officials are trying to clear up the facts surrounding the King of Pop's sudden death, which seemed to be due to cardiac arrest. One big question is whether prescription drugs, including the painkiller Demerol, could be a factor. Toxicology results likely won't be final for weeks. However, if a cause can be determined by the autopsy, the results will be announced, Los Angeles County Coroner Investigator Jerry McKibben tells the Associated Press.
Article continues below advertisement
In a press conference today, Lt. Ed Winter, assistant chief coroner, said the coroner's office most likely would have no results today, and it would likely be 6-8 weeks before anything is revealed.
"We're conducting it as we do any other exam," said Winter.
Police said they were conducting an investigation, a standard procedure in all high-profile cases.
Brian Oxman, a former attorney of Jackson's and a family friend, has been making the rounds in media interviews, discussing his longstanding concerns over Michael's use of painkillers.
"I said one day we're going to have this experience. And when Anna Nicole Smith passed away, I said we cannot have this kind of thing with Michael Jackson," Oxman said Friday on NBC's Today show. "The result was, I warned everyone, and lo and behold, here we are. I don't know what caused his death. But I feared this day, and here we are."
MJ's pal Liza Minnelli is also bracing for the results, telling CBS' The Early Show via phone, "When the autopsy comes, all hell's going to break loose, so thank God we're celebrating him now."