NEWS
Michael Jackson Estate Allegedly in Debt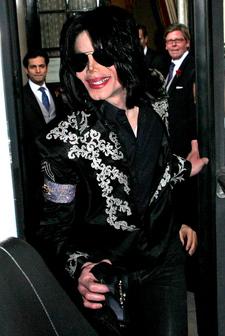 Although Michael Jackson sold millions of albums over his 40-year career, when he passed away yesterday he was reportedly awash in $400 million in debt.
Plagued by lawsuits in the last decade that drained his finances, MJ was on the brink of a comeback that was sure to prove lucrative.
Michael borrowed large sums of money, Fox News reports, according to a 2002 lawsuit by Union Finance & Investment Corp. that sought $12 million in unpaid fees and expenses. Other reports indicated the singer was spending more money than he was bringing in. He was entangled in lawsuits with many people, including Sheik Abdulla bin Hamad Al Khalifa, who claimed Michael owed him $7 million. Finally last year, Neverland Ranch, his huge sprawling estate, faced foreclosure.
Article continues below advertisement
Billionaire Thomas Barrack, chairman and CEO of Los Angeles-based real estate investment firm Colony Capital LLC, set up a joint venture with Jackson that took ownership of the vast estate.
Things seemed to be on the upswing when billionaire Philip Anschutz' concert promotion company AEG Live announced in March it would promote 50 shows in London's O2 arena. Tickets sold out, and the first show of the "This is It" tour was set for July 8 and later postponed to July 13 amid rumors that MJ's health was suffering.