NEWS
Michael Jackson Fans Get Chance to Sleep with His Stuff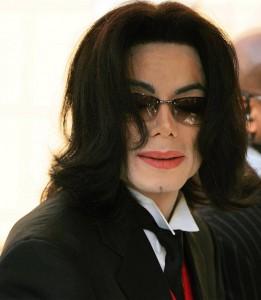 If you ever wanted to spend the night with Michael Jackson's possessions, now is your chance! Beginning on Sunday, May 23 in Tokyo, fans are expected to line up at the Tokyo Tower in Japan to sleep on the floor amongst the Gloved One's possessions. To snooze with Jackson's property doesn't come cheap, Reuters reports. It will cost fans up to $1,000, but that doesn't seem to bother his hardcore followers.
Article continues below advertisement
OK! GALLERY: MICHAEL JACKSON'S KIDS STICK TO KICKING IT AT KARATE
Fan Mamiko Morii tells Reuters, "The chance to spend the anniversary of Michael's passing together with things like clothes he wore, things from his home, countless awards and iconic video and stage sets will be an unforgettable experience." Mamiko has already been to the exhibit over eight times and says, "Each time I feel more connected to Michael's legacy."
Matt Taylor, the producer of the exhibition says: "Many Japanese fans become overwhelmed with emotion when in the presence of so many things precious to Michael and iconic to the rest of the world. People stand fixed in front of artifacts with tears streaming down their face, still trying to come to grips with losing Michael."
The exhibit has only been open since May 1 and already more than 300,000 people have flocked to the Neverland Collection. With the anniversary of his death rapidly approaching on June 25, we can expect to see more fans wanting to pay their respects to their departed idol.