NEWS
Michael Jackson's Funeral Cost $1 Million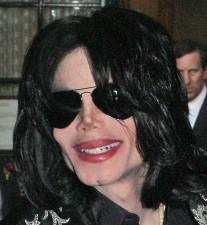 No expense was spared for Michael Jackson's $1 million private family funeral which — including his $35,000 burial outfit — was fit for a King of Pop.
The funeral, held on Sept. 3 at Glendale, Calif.'s Forest Lawn Cemetery, came to $855,730, and includes the cost of other plots inside the mausoleum that houses Michael's body.
The Jackson family splashed out on every aspect of the ceremony, paying $35,000 for burial garments, $1,975 for the family's wardrobe, $2,000 for usher costumes and $3,682 for framing of a photograph of Michael next to the casket.
Article continues below advertisement
Meanwhile, they paid $959 for embroidery, $11,716 for invitations and programs, $16,000 for flowers, $30,000 for cars and security and $15,000 for a funeral designer.
There was also a charge of $21,455 for the ''funeral repast'' at a restaurant after the ceremony.
Meanwhile, as the Jacksons waited to bury Michael, 50, they were charged $5,000 a month for holding his remains in a temporary vault.
The price of the private family affair were revealed in court documents on Tuesday, reports the Associated Press.
Attorneys for Katherine Jackson filed legal requests for payment with the estate administrators just three days before the scheduled burial.
Although the costs were high, the lawyers argued they were "entirely commensurate with the decedent's worldwide status as an entertainer and the world's grief over his death."
Mrs. Jackson's attorneys were granted the request for $1 million. The administrators noted this was in addition to the costs of the Staples Center tribute, which was approved by the court as part of the agreement with entertainment group AEG.
Outside court on Tuesday, lawyer Howard Weitzman, who represents the administrators, said: ''I would have done it less expensively. But it was Michael Jackson, who was larger than life. There's no reason he should not have a funeral that's larger than life.''