NEWS
Michael Jackson's Movie is Box Office No. 1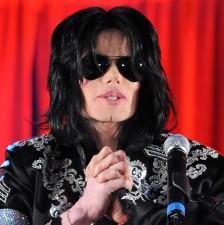 The King of Pop has topped the charts once again - but this time at the box office. Michael Jackson's This Is It was the number one movie this Halloween with a $21.3 million opening weekend.
The behind-the-scenes concert film pulled in $101 million worldwide in its first five days, prompting distributor Sony to extend the movie's release beyond the planned two-week run.
Trailing in second place at the box office was Paramount's surprise smash, the low-budget horror movie Paranormal Activity which made $16.5 million.
Article continues below advertisement
Since it was released on Oct. 27, This Is It has made $32.5 million in the US and $68.5 million overseas.
''He's just loved everywhere on the planet,'' said Rory Bruer, head of distribution for Sony of Michael Jackson. ''It doesn't matter if it's Asia, Africa, Australia, Europe, South America. Every continent in the world loved him and his music.''