NEWS
Michael Lohan's Last Online Letter?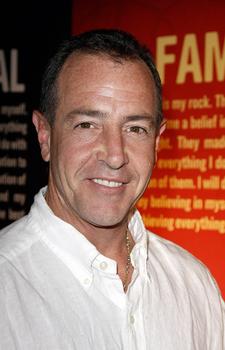 Say it ain't so! Michael Lohan, the habitually chatty father of Lindsay Lohan, writes that he is hanging up his blogging hat, apparently after his kids insisted .
"Well here you have it. My final blog. And for those of you who are doubters or knockers, let me say that I never took a penny for my blog or anything I ever did for any of my children," he writes on his official site. "I did what I did, out of love and concern, regardless of any of your opinions. I did it to help them, advance their careers and give them hope. I taught them that anything is possible if you really want it enough, and that when your heart is in the right place, God will make it all happen!"
Article continues below advertisement
But will it stick? Michael's love of blabbing to the public has left a long proverbial paper trail, including rambling letters to OK! in the past, usually dealing with his favorite topic: Lindsay and her girlfriend Samantha Ronson.
This "last" post is no different, as Michael finishes with: "I was with Lindsay when she got out of Cirque Lodge. I saw and experienced the 'old Lindsay' with so much hope and promise. I had full confidence in her. Then back came Samantha! Can't you all see this? Am I speaking to stone walls? All I ask that you put your selves in my shoes and HONESTLY consider what you would do.
As I said, this is my final blog, and I hope what I have said and expressed to you and Lindsay, have a positive effect on your lives."
We'll miss ya, Mike!