NEWS
Michael Lohan's Latest Role — Rehab Consultant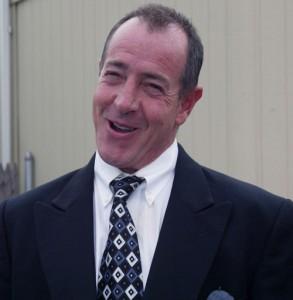 As his daughter Lindsay Lohan currently seeks treatment for drug addiction at the Betty Ford clinic, Michael Lohan is also focusing his energy on rehab facilities. His latest job description involves putting people in rehab.
Michael told TMZ he is working with the company Recovery Hub in n L.A. — "an agency that specializes in matching up recovering addicts with a rehab center that best meets their individual needs."
Article continues below advertisement
According to TMZ sources, Michael starts Monday.
Michael visited LiLo last month at the sober living home she's staying in, run by the Betty Ford Clinic. An L.A. judge ruled that she will be in rehab at least until January 2011, when she'll have to appear in court again for violating her probation by failing drug tests.
"I know for a fact she's focusing on herself," he said. "I see it more now than ever."
Well apparently he is an expert! Wonder if Michael's latest endeavor will be filmed for TV?