NEWS
Michael Peterson Contacted Male Prostitute, 4 Months Before Wife's Mysterious Death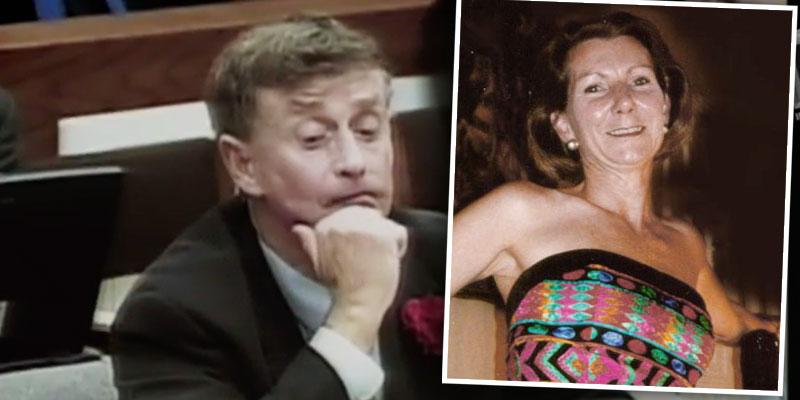 Kathleen Hunt Atwater Peterson was found dead on December 9, 2001, inside her Durham home. Her husband, Michael Peterson, was convicted of her murder. Though he always denied it, ID's new docuseries, An American Murder Mystery: The Staircase, has found new evidence that could explain the alleged killing: was Michael lying about his sexuality?
"What types of service did you perform?" attorney Freda Black is hard asking former male escort Brent Wolgamott in the show teaser.
Article continues below advertisement
"Oh wow, that's pretty broad," the ex-prostitute answers. "Basically it's companionship for other males of legal age."
Black then questions Wolgamott about a series of emails he received in August of 2001, four months before wife Kathleen's tragic death.
"I was contacted by a man who I would later come to know as Michael Peterson," he explains in the clip. "I would later figure out that our emails would become a lot more important to my life story than I would have realized."
As RadarOnline.com previously reported, Kathleen's dead body was found on the staircase of her home, after Michael called 911 to say his wife had fallen and hurt herself. Kathleen's sister, Candace, spoke to ID about the moment she saw the horrific crime scene, saying there were "gallons" of blood all over the staircase.
"You take one look at those emails between Michael Peterson and the male prostitute, and you see the constant communication: 'when can I see you? Where can I see you? How much will it cost?'" says Crime Journalist Diane Dimond in the video.
Brent Wolgamott then explains to his interviewers that he set a date and time to meet Michael, only to learn of the crime four months later.
"We tried to arrange a time where I was going to be in Durham at the same time that he was going to be available to do a call — and that date that we agreed on was September 5, 2001," the former male escort concludes in the teaser.
An American Murder Mystery: The Staircase airs Sunday, April 8 at 10/9c.