NEWS
Michael Phelps Flexes His Vocal Chords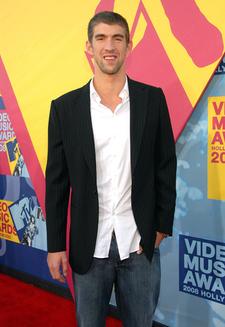 These days celebrities can't seem to just stick to one thing, they've got to try their hand at another craft: singing.
First Tony Romo hit the karaoke stage with Jessica Simpson, then Dennis Haskins, aka Mr. Belding from Saved By the Bell got in on the vocal action, and now even gold medal winning Michael Phelps has grabbed the mic (sort of) in a new commercial for CitationShares private jets.
The one thing they all have in common? They probably shouldn't be singing in the first place. But hey, who are we to judge?
Article continues below advertisement
In Michael and Tony's case, the go-to song is Journey's "Don't Stop Believing.
Catch Michael stretching his vocal chords in the new ad: