NEWS
Michael Phelps Photo Causes Eight Arrests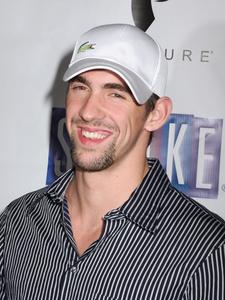 Michael Phelps isn't the only one in trouble after a picture of him smoking from what looks like a bong at a party in Columbia, S.C. surfaced. Police have now arrested eight in connection with the case, on seven charges of drug possession and one of distribution, reports local news channel WIS10.
The owner of the bong, who wasn't even at the party where the picture was taken, was also reportedly trying to sell the piece on eBay for as much as $100,000, probably not the best way to avoid police scrutiny. He's one of those who's been charged in the case.
Article continues below advertisement
So far the Olympian himself hasn't been arrested or charged, but officials are building a case under the direction of Sheriff Leon Lott, with the help of the photo and search warrants served on those involved.