NEWS
Michael Phelps Suspended from USA Swimming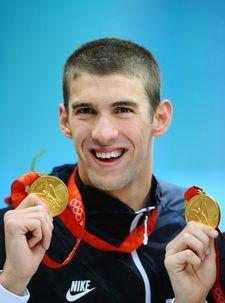 Well, it was only a matter of time. 14-time Olympic gold medalist swimmer Michael Phelps has been suspended for three months by USA Swimming for that picture of him smoking pot from a bong.
TMZ is reporting the organization has cut off financial support to 23-year-old Phelps for three months as well. On Thursday, USA Swimming said, "This is not a situation where any anti-doping rule was violated, but we decided to send a strong message to Michael because he disappointed so may people, particularly the hundreds of thousands of USA Swimming member kids who look up to him as a role model and a hero."
Article continues below advertisement
Michael won't fight the punishment.