NEWS
Michael Sheen's Daughter Inspired Him to Join Twilight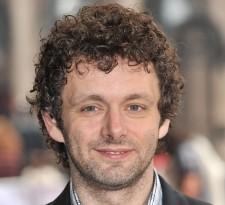 You can thank Lily, Michael Sheen's daughter with Kate Beckinsale, for inspiring the Frost/Nixon star to play the head vampire, evil Aro of the Volturi, in New Moon.
The Welsh actor tells the LA Times that 10-year-old Lily, a diehard fan of Stephanie Meyer's "Twilight" books first introduced him to the vamp-human love story now starring Robert Pattinson and Kristen Stewart.
And after playing the werewolf Lucian in the Underworld movies, he felt ready for another supernatural part.
Article continues below advertisement
"I thought it would be exciting to play a vampire instead of a werewolf, go across to the other side of the tracks," says Michael, 40. "I've never played a character who delights in his own evil before."
Meanwhile, he's terrified of disappointing the legions of devoted Twi-hards.
"People have such passionate feelings about the books as I know through my daughter — there's nothing more terrifying in some ways than the passions of teenage girls," he says.
Let's hope Lily approves of his flowing mane and black robes. "I remember my daughter said, 'Aro is bald.' Clearly he's not, but that's her picture of him. Maybe she was thinking of Nosferatu."