NEWS
Michaele Salahi Abducted? Husband Tareq Salahi Enlists Help to Find His Missing Wife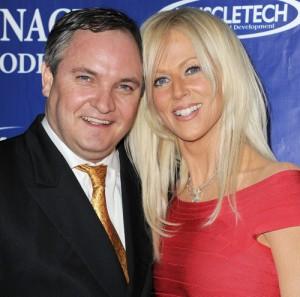 Tareq Salahi is urging for immediate assistance from law enforcement and the public, claiming he has firm reason to believe his wife, former Real Housewives of D.C. star Michaele Salahi, has been kidnapped.
According to a celebrity news site, Tareq last saw Michaele at 11 a.m. Tuesday at their family home. He claims that she didn't go to her scheduled hair appointment that afternoon, and has been missing ever since.
Article continues below advertisement
Tareq tells the site he received a phone call from his wife late Tuesday night, made by an unfamiliar Oregon cell phone number, and she allegedly told him she was going to her mother's home.
When he reached out to her mother, she said she had not spoken to Michaele.
Then Tareq called the Warren County Sheriff's Department for assistance in locating his wife.
Tareq has also issued the following statement: "We are reaching to the public, pleading desperately for your help."
He added, "It is our belief, as of last night, that Michaele Salahi may have been kidnapped or abducted and is being held under duress and forced to tell persons, including authorities, that she is okay."
We are asking the public to please be on the lookout for her; and if found, please approach her and contact the authorities to intervene and find out if she may be forced to say she is okay, when in fact she is not and being held under possible abduction. The Salahi family can be reached at 540-635-9933."