NEWS
Michelle Duggar on Expecting 19th Child: We'd Love More!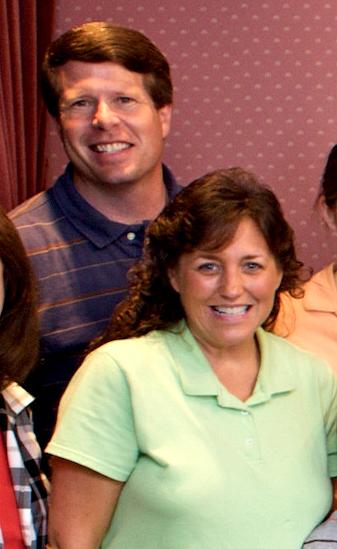 Michelle Duggar and husband Jim Bob already have 18 kids -- and a 19th on the way, due in March 2010 -- but that doesn't mean the 42-year-old mom would ever say no to more. "We would love more," TLC's 18 Kids and Counting mom tells ParentDish.com in a new interview. "We're just so thrilled that God blessed us with another one. So, if he gives us more, we will gladly receive the gift."
"We are thrilled," Michelle admits in the interview, adding that it's not easy, however. "I feel sick and tired a lot right now."
Article continues below advertisement
Not only are the Duggar parents to their ever-expanding brood, their son Josh and his wife Anna are expecting a child of their own in October. So how does Michelle feel about her youngest being younger than her grandchild?
"I am just amazed. Being 42, I was wondering if could still have another," she confesses. "That season of change is happening a bit, so I figured I would just enjoy hugging and loving on my grandbabies."
As for a name, the Duggars are known for giving all their kids monikers beginning with the letter "J." But this time around, they're asking everyone for ideas in choosing the perfect J!
"Jim Bob says we're open to suggestions on J-names," reveals Michelle. "People can go on our Web site, duggarfamily.com and e-mail us at JimBob@afo.net with name suggestions."