NEWS
Michelle Monaghan Makes Time For Love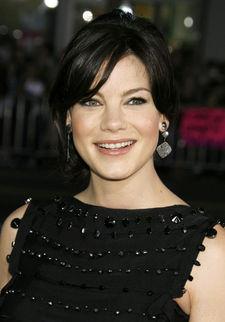 Michelle Monaghan's love for hubby Peter White is stronger than ever now that they welcomed daughter Willow Katherine last month.
Why are they perfect for each other?
For one thing, she thinks he's hot.
"You haven't seen him, have you?" the Made of Honor star, 32, laughs. "I mean, I'm in love with the little devil. He meets me halfway, there's no tomorrow, he's the most supportive person in my life. I love waking up to him every single day. It's an honor."
Article continues below advertisement
Soon enough, little Willow will be strollering around NYC.
"I love walking down the street with my husband," she tells me. "It's a city that's truly inspired my career. I love the fact that you can come from anywhere in the world and make your dream come true. It happened for me, and it's happened to a number of people in my life. I think it's extraordinary."