NEWS
Michelle Obama Officiates Wedding Prior To Her Stadium Tour Launching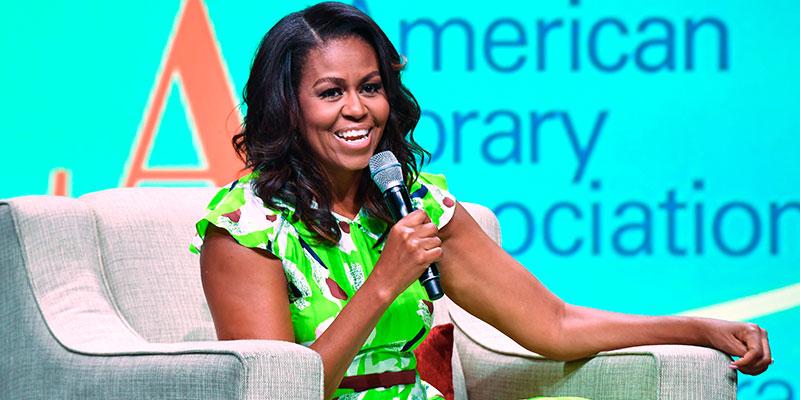 Michelle Obama's fall schedule consists of: a new book coming out, a 10-city stadium (yes, STADIUM) tour and casually officiating weddings in her down time.
The former first lady did just that on Saturday, where she was in her hometown of Chicago, Illinois to help marry Stephanie Rivkin and Joel Sircus. The bride's father just happens to be the Deputy Mayor of the area where deep dish pizza reigns supreme.
Article continues below advertisement
She also just launched a tour to support her memoir Becoming, which is slated to be released on November 13th. The 10-city swing itself won't be taking place at some local book stores... she's actually booked some major stadiums in the process including The Barclay Center in Brooklyn and The Forum in Los Angeles.
Many locations have already sold out after tickets became available earlier this week, so will she become the Beyonce of book tours this season?
Do you plan on attending one of Michelle's shows? Sound off in the comments!