NEWS
Michelle Rodriguez: "I'm a Weirdo"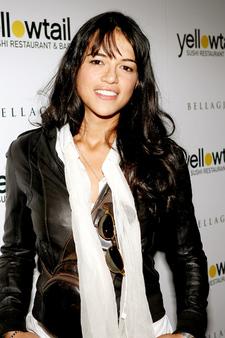 While Michelle Rodriguez has certainly done her fair share of partying and getting into trouble with the law, the high school dropout says she has a nerdy side to her as well.
"I love information, and I hang out with a bunch of scientists in L.A. that are really cool," she tells OK!. "They put everything in layman's terms."
So how exactly did the Battle In Seattle actress meet up with such a group?
"Well, I'm a weirdo and a geek," she admits. "Like attracts like."
Article continues below advertisement
As for her days getting in fights or getting arrested for drinking under the influence, Michelle says she's experienced a lot in her life.
"I've lived many different kinds of lives. I'm like a cat," she confesses. "I've been a law-abiding citizen, I've been a non-law abiding citizen, I've been a geek, I've been a slut, I've been conservative, a prude. I've been around."
By Valerie Nome