NEWS
Michelle Williams' Heartbreak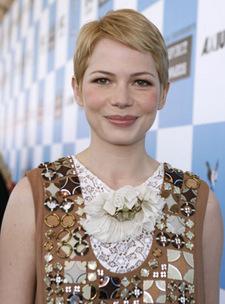 Weeks before Heath Ledger's passing, his former partner, and mother of his 2-year-old daughter Matilda, actress Michelle Williams, sat down with Wonderland for a revealing interview, where the Brokeback Mountain star talks openly about her split from Heath.
"There's been a lot going on in my personal life," the 27-year-old says. "And part of me is… I don't know. I shouldn't talk about it but it's like I'm re-emerging back into the world or something."
Article continues below advertisement
"I thought I knew certain things and it turned out that I didn't," Michelle continues. "So I don't really try and anticipate so much anymore. I'm not making any bets on the future."
The couple had maintained a good amount of privacy in their relationship. And when it all came to an end, Michelle wanted to make sure new life as a single mother was equally discrete. "There are places that just aren't good to go like SoHo on the weekend," she explains about avoiding places where she's recognized. "I have to say it's suddenly got a lot easier like in the last couple of months. It's really quieted down."
Perhaps there was another reason Michelle didn't go to SoHo — it was the Manhattan neighborhood Heath had been living in after their split last summer.
Of her breakup with Heath, Michelle says, "When you're in a relationship with somebody who is also a public personality then it doubles the attention from the media. When you minus that equation it's just less enticing. That's been a real bonus. It's the plus side of the breakup for me."