NEWS
Michelle Williams: "I Can Still Laugh"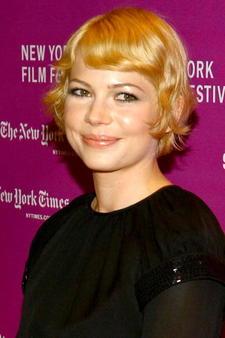 Even in tragedy, Michelle Williams can still find the silver lining.
In a new interview with Elle, done prior to the Jan. 22 death of ex-fiance Heath Ledger, the 27-year-old actress spoke of her hyperaware personality that often leaves her feeling like a "walking open wound."
"I have that feeling inside, like when something really tickles or delights me — it's not singular," she says. "I recognize all the awful things in the world, and in spite of them, I can still laugh."
Article continues below advertisement
That feeling, she feels, may have always been with her.
"There's this Joan Didion quote about being afflicted from an early age with a presentiment of loss," she says. "Did I come into the world like that? Or was I kind of gifted that?"
These days, the Oscar-nominated star could use that trait to push on and focus on 2-year-old daughter Matilda, just like she did when she and Heath parted ways in September. Their breakup surprised many, including directors Todd Haynes, who worked with the duo on I'm Not There and Brokeback Mountain's Ang Lee.
"They were so sweet together," Ang says. "I ran into Heath at the Venice Film Festival, and he told me about the split. I just felt so sad. I didn't know what to say to him. They made a great effort."