NEWS
Michelle Williams Opens Up About Jason Segel and Being "Domestic"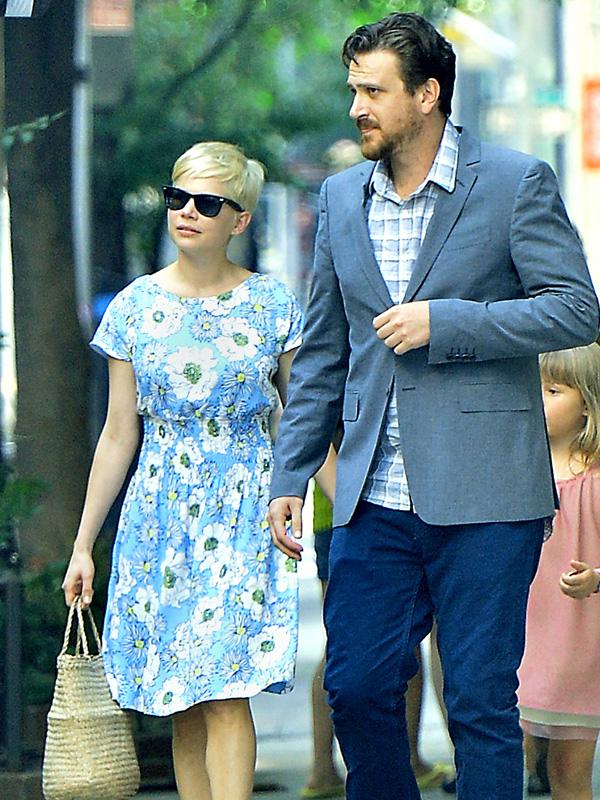 Michelle Williams, 32, has never been one to candidly talk about her relationship with Jason Segel, but the Blue Valentine star opens up about the public support she's received about her boyfriend to the March issue of InStyle magazine.
"If people are happy about it that makes me feel good because in my head the opposite is often true — that people fault or blame you for things," she says excerpted through People.
Article continues below advertisement
OK! GALLERY: JASON SEGEL & MICHELLE WILLIAMS TAKE MATILDA TO GYMNASTICS CLASS
"That's really painful. You wish they would just want you to be happy, for your kid to be happy, and for you to have a good life and do good work. Any kind sentiment that the world can feed back, well, I won't turn it down."
These days, the busy actress loves her low key family life and she enjoys staying home raising her daughter Matilda Rose, 7, in the Brooklyn home she shares with Jason.
"I cook and clean a lot these days. I'm in a very domestic cycle and I happen to love it," Michelle explains.
She also admits how much she dotes on her daughter.
"I keep things for sentimental reasons. I've kept all of Matilda's baby clothes. even the ones with stains and rips," she says.
OK! GALLERY: MICHELLE WILLIAMS & JASON SEGEL TAKE MATILDA TO THE BRONX ZOO
"I feel like this is a real expression of my love for my daughter. Not the only one, but an important one. As a parent, you want the kid to come back to a place where it seems like the walls are made of feather down."
MORE ON:
michelle williams
Article continues below advertisement
And it's that love for Matilda that makes her so protective.
"The other day I was with my daughter at a newsstand and she turned to me and said, 'Mommy, why do all those ladies have their boobs out?'" Michelle divulges. "And I was going to talk about the power dynamic and society, but I just said, 'Sweetie, I really just don't know.' She just wagged her little head."
Michelle is doing well professionally and personally now and is truly grateful.