NEWS
Mila Kunis Named Sexiest Woman Alive by 'Esquire' Magazine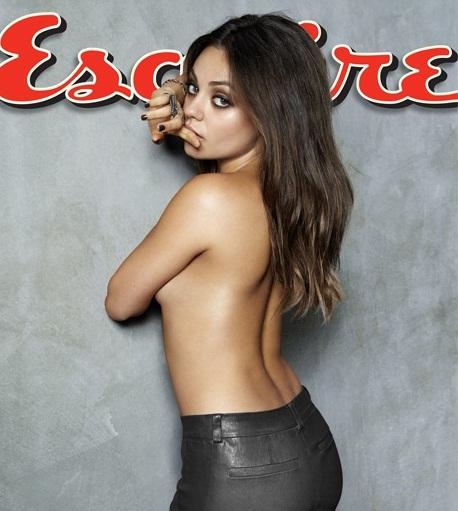 In a move we dare anyone to disagree with, Esquire magazine has named Mila Kunis its Sexiest Woman Alive for 2012.
OK! GALLERY: MILA KUNIS SHOWS OFF HER RUNNING SKILLS WHILE FILMING THE ANGRIEST MAN IN BROOKLYN
"If I wanted to charm the pants off you, I could," Mila says in her interview. We think she has a right to be confident in her abilities. While we're sure Mila gets a kick out of this type of attention (who wouldn't?), the actress, who's dating her former That '70s Show co-star Ashton Kutcher, says she doesn't let herself get too attached to any of it.
Article continues below advertisement
OK! GALLERY: MILA KUNIS AND ASHTON KUTCHER WEAR MATCHING CHICAGO BEARS JERSEYS ON A DATE IN NYC
"What I do and who I am are two different things," Mila says. "And they always will be. What happens with people is they lose sight of who they are, and they become either who they want to be or who they are perceived to be.... I think if I bought into the hype, I would lose all sight of who I am, and so much of what I am is what my parents went through and instilled in me. And I never want to lose that. Ever. Because I would be so disappointed if I didn't make them proud."