NEWS
Mila Kunis Reveals She Still Keeps in Touch With Marine Corps Ball Date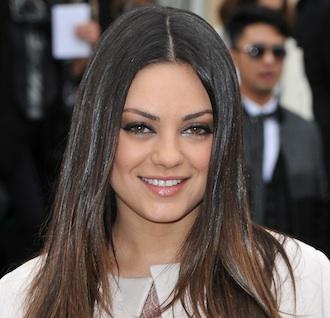 In the adorable files, how cute is this? Last year Mila Kunis accepted an invitation to accompany Sgt. Scott Moore to the Marine Ball in North Carolina. She didn't only attend, she recently said they still keep in touch!
OK! NEWS: MILA KUNIS' STALKER PLEADS NOT GUILTY
Mila told Fox411, "We are still in contact." The star of the new movie, Ted, added, "We email back and forth, and spoke on the phone about a month and a half ago."
Article continues below advertisement
OK! NEWS: MILA KUNIS CALLS ASHTON KUTCHER DATING RUMORS "ABSURD"
Switching gears, she opened up about what it takes to make her cringe. She explained, "I was always surrounded by very obnoxious, dry people.My dad included, my dad has the dryest sense of humor of anyone I know. When I was little, he made sure that I was going to have a strong back bone and it developed the sense of humor in me."
Then she pointed out the comedies she's starred in."Plus, being on That 70's Show for eight years and being on Family Guy for twelve or thirteen, it definitely makes you immune to being offended."