NEWS
Miley Apologizes for Radio Drama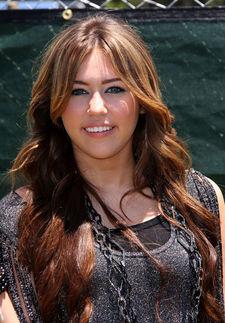 After accusations were leveled against Miley Cyrus for "hanging up" on various radio stations today during interviews, the tween queen herself has taken to her Twitter page to address the issue. Some thought that she was angry and didn't want to answer questions that were on her "do not ask" list, but Miley says that ain't so.
Here's her apology, originally spread over a few tweets but now condensed in all their uncapitalized and misspelled glory (hey, she's only 16!):
Article continues below advertisement
"Theirs a little drama (of course the world loves it ew.) because apparently i "hung up" on radio stations today and I hate to say thats not true. I am a specific time limit and schedules are set up for specific time frames for each station... if a station goes over time I am IMMEDIATELY connected to the next station. YES, i am sorry if anyone thought I 'hung up" on them. The peeps at the radio stations r friends we know each other well and have a great relationship. I'm sorry if anything was miscommunicated, taken out of context, or misunderstood. xo"